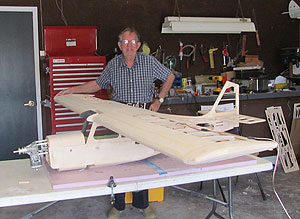 Mark your calendar, Thursday, March 27, 2014
Good morning to all! This year has started a little different from other years, but the core focus is the same, The "3" F's…Fly, Food & Fun.
Thursday night, March 27, 2014 is our General Meeting. We invite all CCRCC members and friends to attend, bring some idea's to the table and let's keep things rolling. The meeting will be held at 7:00 at the Library:
St. Charles Parish Library East Regional Branch
160 West Campus Drive,
Destrehan, LA 70047
Remember, this year you can win a ARF, but only if you attend the meetings.
Last weekend was the Spillway RC club's 4th Annual Veterans Tribute, if you were there we would like to hear how it was.
April 12th is quickly approaching, that is the date for our Annual Family Day Picnic. I hope everyone will be able to make it. We will have great fun for the whole family, and friends.
NEW FLASH! Freddie has returned. I am sure he has stories about the land he visited.
Come to the meeting and get your ticket for the new plane and get caught up on what has been happening.