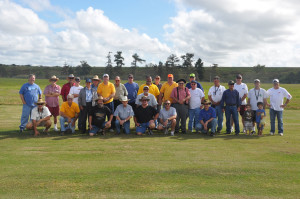 Hello fellow pilots,
I'd like to invite you to the WARPS R/C 2014 Spring Fly-In on Saturday April 5th in Berwick, La.
Click a a flyer for this event.
Anything fly's, electric, glow, gas, turbine, rubber band, hand toss, and whatever else you can think of.
Must have current AMA card, $15 pilots fee includes lunch. Pilots meeting about 9:30 am.
20-35cc 80″ wing RV-8 is the main raffle prize and much more.
We will have on site, at this event, an estate sale in honor of the late Lee Lamury. Lee was one of the founding members of WARPS.
Lee was the USA importer for TOC Extreme aircraft. We will have many aircraft, some still in boxes ranging from .40 size up to 37.5% ARF's selling for must sell prices. All money collected will go to Lee's church, Word Of Life in Patterson, La.
We appreciate the support you've given us in the past and hope you can again spend the day with us doing what we all enjoy.
Fun, Flying & Fellowship.
Hope to see you there.
Thanks,
Barry Breaux
985-518-5330
President
WARPS R/C CLUB
www.warpsrcclub.com