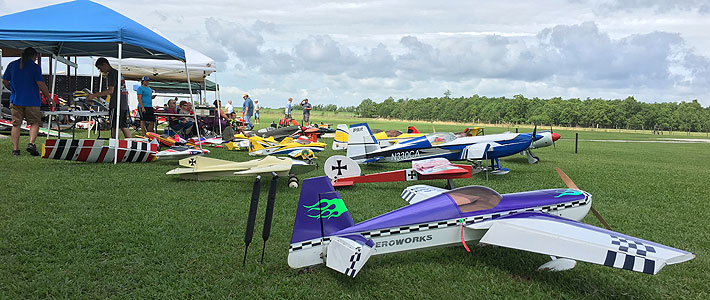 We are Ready! Saturday, May 27, 2017
We would like to invite you to take a ride to Avondale, Louisiana on Saturday, May 27th for our Annual Memorial Day Fun Fly.
New Orleans Model Aviation Club (NOMAC) is hosting the Memorial Day Fun Fly, this is an open event for all types of RC Aircraft.
Everything Fly's!!!
We are planning to have all types of aircraft at this event, including Bi-Planes, Turbine Jets, Helicopters, Electric Jets, Electric Planes, Nitro planes both large and small and Drones. Size does not matter. Everything fly's!
Where: NOMAC – New Orleans Model Aviation RC Club – Avondale, Louisiana. Click for Google Directions
When: Saturday May 27th, Memorial Day Weekend (registration starts at 8:00, flying 9:00am – till)
Pilots Fee: $20.00 – Includes lunch
Must have AMA at the time you register.
FREE FOR SPECTATORS
We offer a 400' paved runway, grass areas on either end, 1000' unobstructed flying, safety fencing, covered work areas with benches, concrete start up pads for both medium sized aircraft and jets.
The field is located less than an 1/2 hour away from New Orleans, on the West bank of Jefferson Parish, just off Highway 90.
NOMAC has full time electricity and water for your convenience. Ample parking, and RV'S are welcome.
We welcome and encourage all AMA pilots to come out and fly.
CONCESSIONS: Jambalaya, Pulled Pork, Hamburgers, Hot Dogs/Sausage, and drinks will be available from the O-Soo Good New Orleans Krewe.