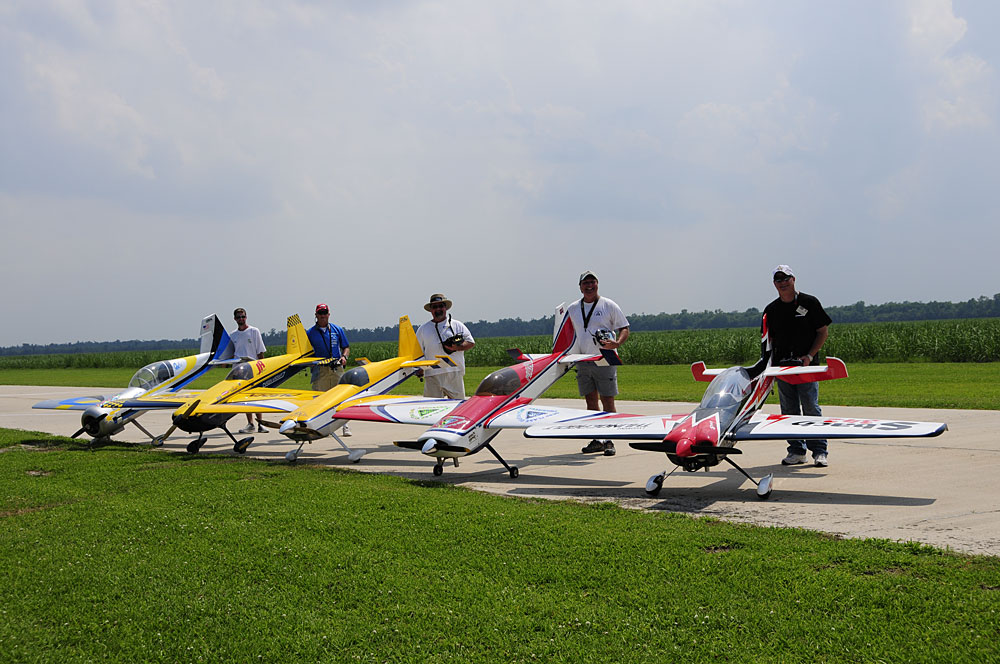 This event is one not to miss.
We would like to invite you to take a ride to Edgard, Louisiana on Saturday, May 24th for our 27th Annual Memorial Day Fly in.
We are having our annual 'Fly In' May 24th, 2014 at the Goldmine Plantation in Edgard, Louisiana. The field is located less than an hour away from New Orleans or Baton Rouge, on the Westbank of St John Parish, just off Highway 18 (River Road). We welcome and encourage everyone to come out and fly, or just visit our field.
Admission is FREE for Spectators.
We are planning to have all types of aircraft at the field including Bi-Planes, Turbine Jets, Helicopters, Electric Jets, Electric Planes, Nitro planes both large and small and nothing is too small.
All sizes welcome!
Come out and see our NEW and IMPROVED field and enjoy the 'friendliest group of Cajun's you'll ever meet'.
Where: Club field – GoldMine Plantation Edgard, Louisiana. We offer a 500' concrete runway, grass areas on either end, 1000' unobstructed flying, safety fencing, covered work areas with benches, running water icluding rest room facilities for men and women. And new this year, concrete start up pads for both medium sized aircraft and jets.
When: Saturday May 24th, Memorial Day Weekend – (registration starts at 8:00, flying 9:00am – till)
Admission: FREE FOR SPECTATORS
Pilots Fee: $15.00 – Includes lunch
Notice: We will have a trainer plane setup for ANYONE wanting to experience the joy of R/C flight..
Raffle: Drawings will be at 1:00pm.
Item's included: Radio, Airplane, Engines, Fuel, Hats, etc.
CONCESSIONS: Jambalaya, hamburgers, hot dogs, and drinks will be available from the Crash Landing Cafe'
NOTE: If you are looking for a place to fly or just another option, come visit our field to find out about our membership Drive. Now is the time to join, come find out why.