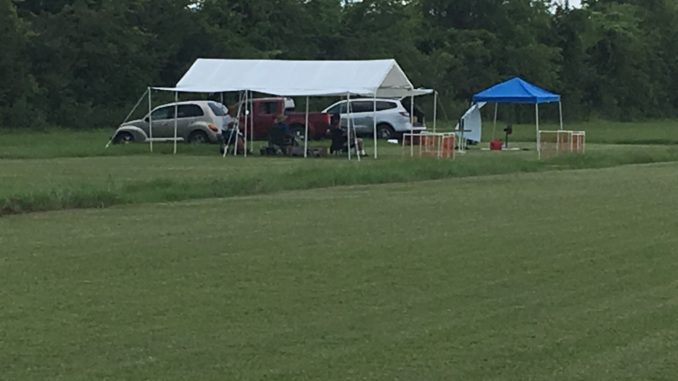 W.A.R.P.S. Club Field has been dedicated as "Pedro Hernandez" field.
Mr. Hernandez is being recognized as the pioneer of radio-controlled flying models in our area, and our members unanimously chose to bestow this honor because of his efforts to promote our hobby over the years.
We are proud also to be able to post these photos of the work that was done recently as part of the improvements to our new club field.   All the participating members deserve a "Job Well Done" in the design and assembly of our new covered awning which is set on the north side of the runway.
Located in Berwick, Louisiana
h