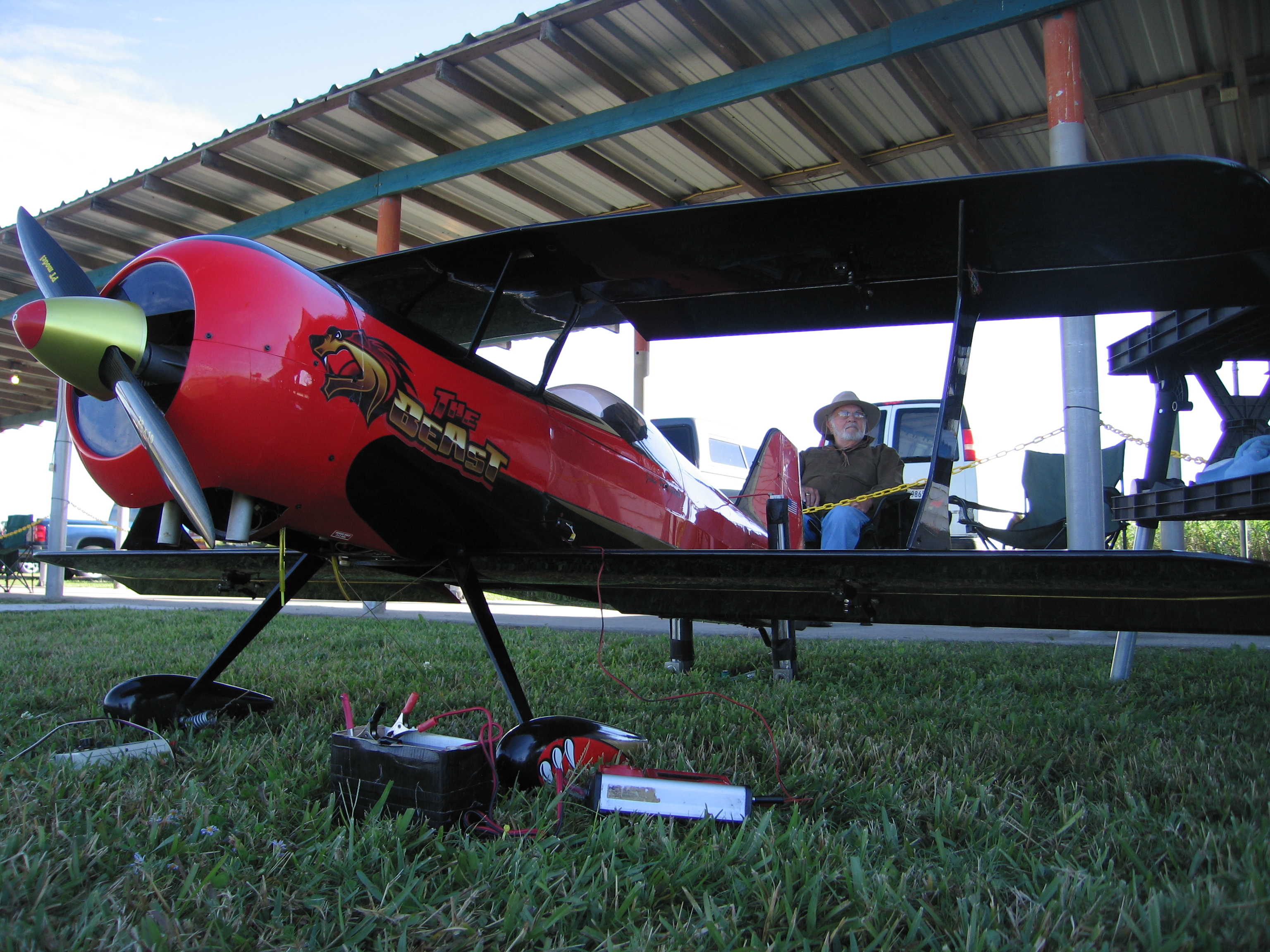 Fourth Annual R/C Family Day Picnic and Fun Fly
April 12, 2014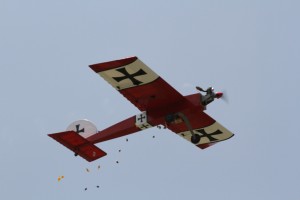 The fourth time means we are on a roll! Last years event was a good event, so we are planning to make this one better!
Now that everyone has their fun fly's planned, we would like to give you another.
April 12th, 2014 – CCRCC is having a Family Day Picnic and Fun Fly.
We are inviting (and welcome) all AMA Pilots and their families to come out to the field and fly with us, for our – "R/C Family Day Picnic and fun fly". Planes, Heli's, Warbirds, Jets, 3D, Pattern, Sport everything flies!
When:  Saturday, April 12, 2014
Time:  8:00 – till
Where: CCRCC R/C Fly Field – Edgard, LA
Crescent City Remote Control Club
Edgard, LA
AMA Charter #1993
Fun for All / Everything Flies!!
We will have a Candy drop's for all of the kids "everyone is a kid".
Take a ride to the cane field and visit one of the premier flying fields around.
We have one of the largest flying areas around, 500 feet of paved runway, 1500 acres of open land, as well as 300 feet of covered working tables, bathrooms, club house.
This is a great way to meet members of other club's.
All AMA pilots are welcome to fly.
Regular AMA rules apply.
Lunch will provided.
For more information, please contact one of our officers, or you can email us at events@ccrcc.com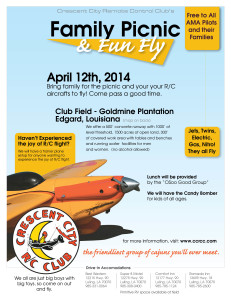 Printable flyer and map to our field.
Here is a link to the field offered by Google.
If you are planning to attend, we only ask you RSVP the number of people that will be joining you so we can plan accordingly.
Come visit the friendliest group of Cajun you'll ever meet.
We look forward to seeing you at the field!